"Mission Canyon is located north of the Mountaingate community, south of Mulholland Drive and west of Sepulveda Blvd. The County purchased Mission Canyon in the late 1950s, and it was used primarily as a dump site for the City of Los Angeles until 1980. A 1960s Joint Powers Agreement provided the County would leave the land "in a condition usable for park and recreational purposes" when it was no longer needed as a trash disposal site. However, after terminating landfill operations, the County considered lease or sale of the land to a third party for a golf course, housing project, or land trade with a luxury housing developer. When a 1990 court ruling caused developer Ray Watt to abandon his plans for a land swap, the door was finally open for Mission Canyon to be developed into a park, the long promised mitigation for its years of use as a landfill."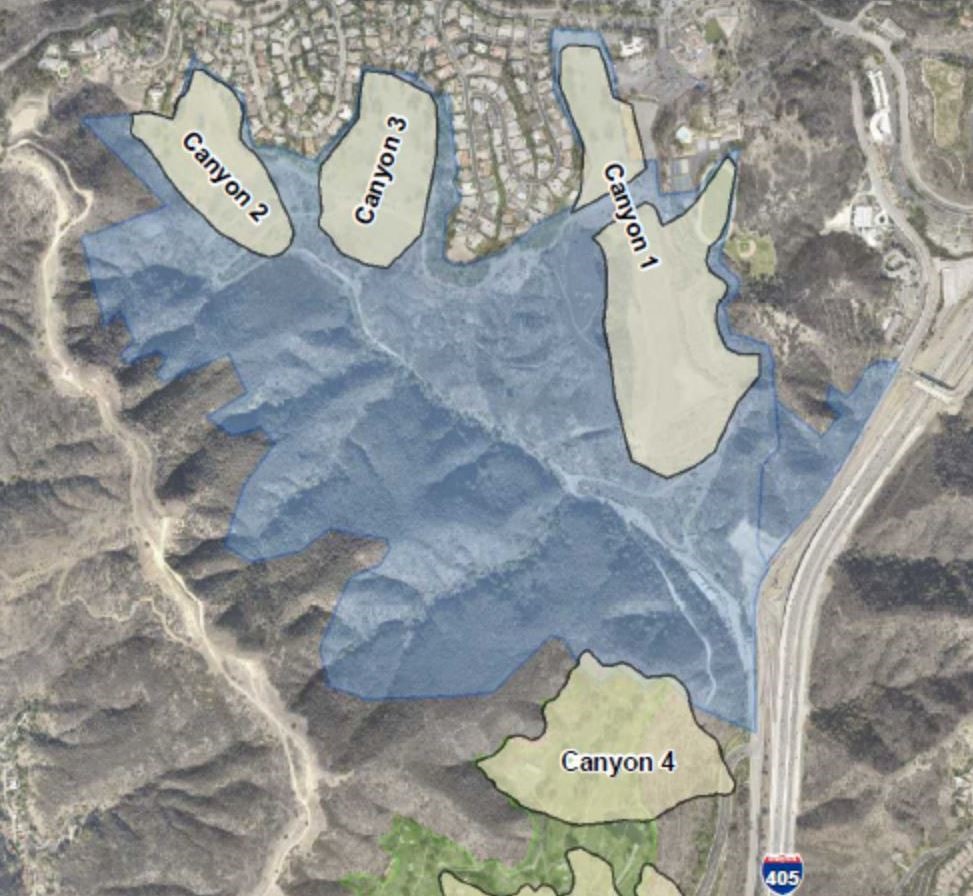 "In 2014, the Mountains Recreation and Conservation Authority (MRCA), a partner agency to the Santa Monica Mountains Conservancy (SMMC) and Lead Agency for the Park Project, received funding from the County to develop designs to turn the 500-acre decommissioned landfill site into the Mission Canyon Park Project. Joe Edmiston, SMMC executive director, envisions Mission Canyon as part of the 21,000-acre BIG WILD trail network of connected open space within the Santa Monica Mountains, stretching from the Riordan Trail in Mountaingate to the Mulholland Scenic Corridor, which links the Valley to the Westside, to Sullivan and Rustic Canyons, as well as Topanga State Park, creating one of the largest urban parklands in the world.
In 2018, MRCA presented its Mission Canyon Park environmental and project design proposal to the public. The proposal included a primary entrance at Sepulveda Blvd. and a secondary entrance accessible from Mulholland Drive. Some Brentwood community organizations and Institutions opposed the Mulholland entrance and parking lot due to their concern for increased traffic and potential conflicts with school drop-off and pick-up in the area. They requested one entrance at Sepulveda and a traffic study to ensure Sepulveda Blvd. could be reconfigured to handle park traffic safely and mitigate impacts to the Corridor and the local residential community. The Mulholland entrance and parking lot were removed from the project and the County agreed to engage in a new traffic study and environmental review process focused on the Sepulveda entrance and parking lot since so much of the infrastructure is already in place there.
In 2020, feasibility and traffic findings were presented to the public at a scoping hearing. The new proposal included a traffic signal at the intersection of Sepulveda Blvd. and Mission Canyon Road and alignment at the Sepulveda Park entry. This important traffic mitigation would add approximately $5-million to the cost of the project and take 9-12 months for construction.
The Proposal:
The proposed Mission Canyon Park improvements include a 105-space parking lot, a picnic area, fitness stairs, water tanks, restrooms, maintenance storage, ranger residence, and a 2.5-mile loop trail with regional connection to the Westridge-Canyonback Wilderness Park."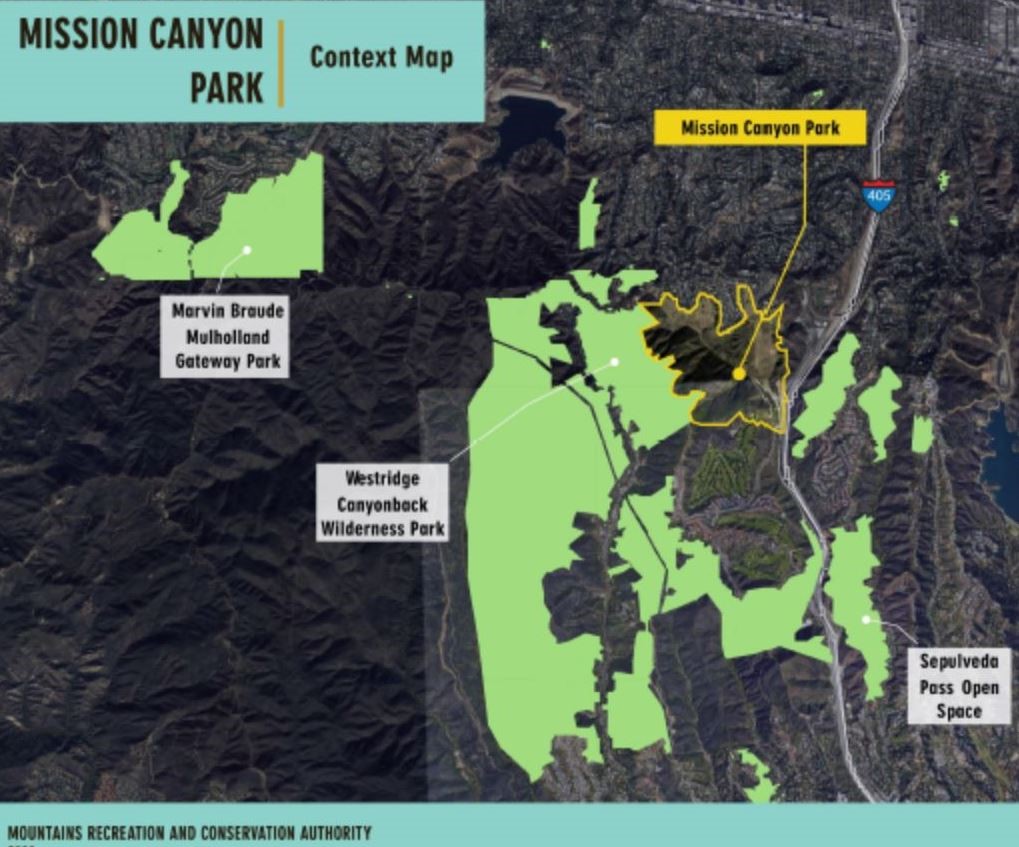 "Status:
May-June 2021
Traffic Study will be completed
Initial Study and Mitigated Negative Declaration will be updated
June-July 2021
Initial Study and Mitigated Negative Declaration will be reviewed
July-August 2021
Initial Study and Mitigated Negative Declaration will be released
45-Day Comment Period will begin
August 2021
Public Comment meeting will be held
September 2021
MRCA and the County Board will vote on adoption of the Park Plan
End of Year 2021
If the Plan is adopted, Construction Documents would be completed by the end of 2021"