"Billionaire Nicolas Berggruen, Chairman and Founder of the Berggruen Institute, proposes building an approximately 200,000 square-foot private conference and event center atop two ridges in the Brentwood hillside community of Mountaingate, a single-family residentially-zoned neighborhood designated a very high fire hazard severity zone (VHFHSZ). The area encompasses hundreds of acres of protected open space and two historic trails [link to trails info on Big Wild]. It is also home to mountain lions, coyotes, hawks, barn owls, and other wildlife.
The community fought for decades to protect this sensitive habit from densification and overdevelopment eventually securing easement rights granted to the Mountains Recreation and Conservation Authority (MRCA) for 424 acres of open space and two historic trails [link to easements on CBA Website]. Now, Berggruen proposes a revision to the Brentwood-Pacific Palisades Community Plan to create two new zoning designations for his project: The Berggruen Institute Specific Plan (BI) and the Berggruen Institute Open Space Specific Plan (BI-OS). Approval of the project's specific plans would set a dangerous precedent in our fire-prone Santa Monica Mountains and elsewhere by allowing an end-run around existing land use regulations whenever a project is inconsistent with local community plan zoning.
The Proposal:
Berggruen proposes to develop 28 acres on two ridges"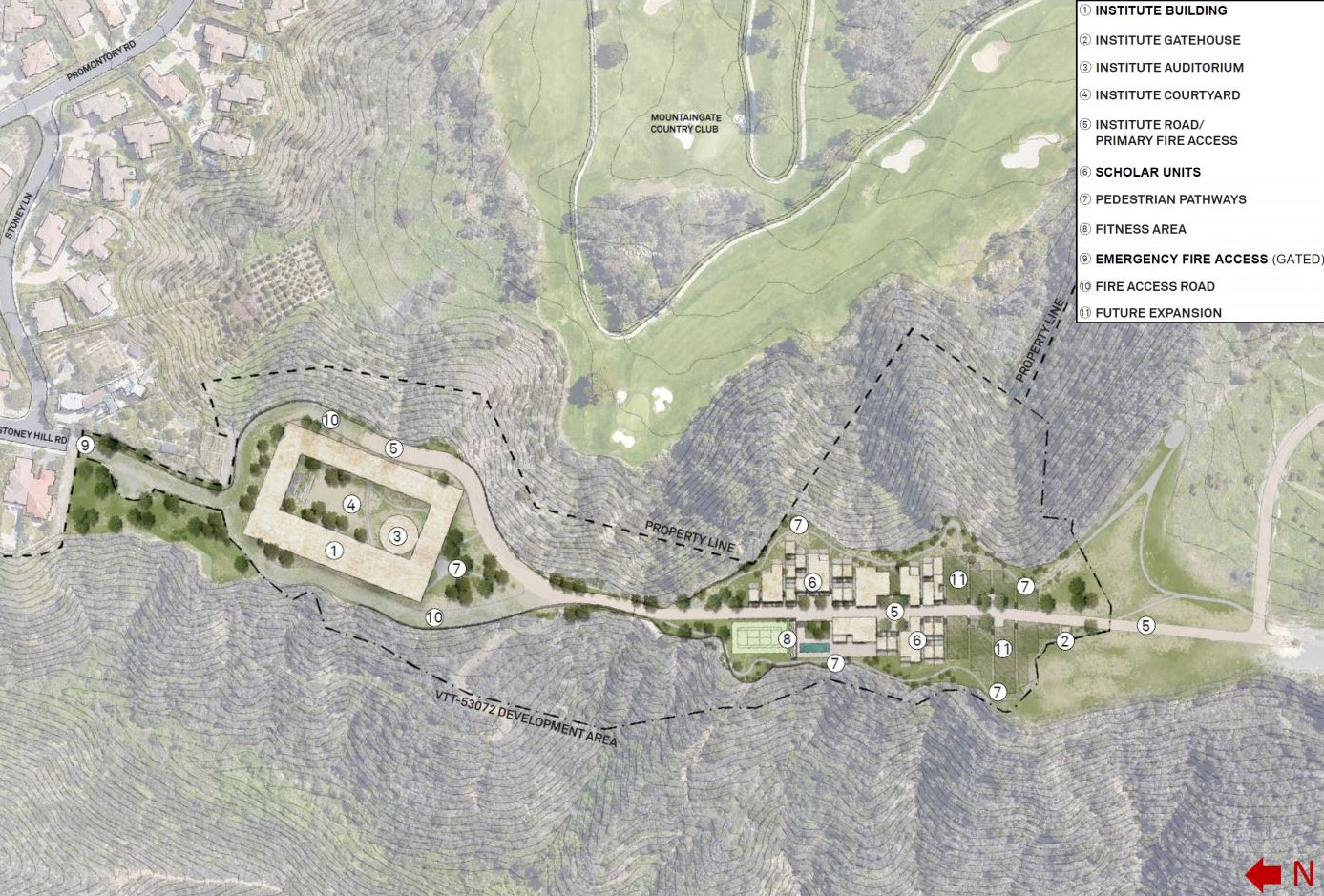 "Stoney Hill Ridge will be the site of the large research institute (containing a 250-seat auditorium/lecture hall, library, kitchen and main dining room, offices, meeting rooms, courtyards and large outdoor event spaces), scholars village (residential units and rooftop terraces), security gatehouse, and recreational facilities (tennis, volleyball and bocci courts, swimming pool, fitness center, yoga garden and health club)."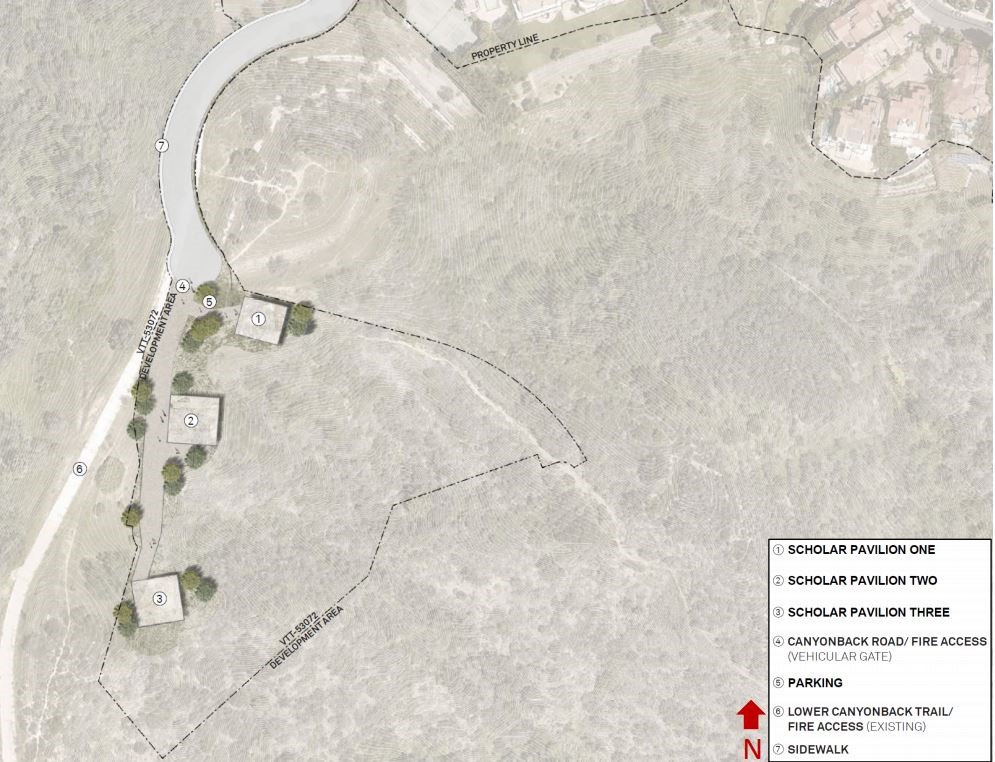 "Canyonback Ridge will be the site of three 10,000 square foot structures (guest residences, meeting and event spaces and art installations)."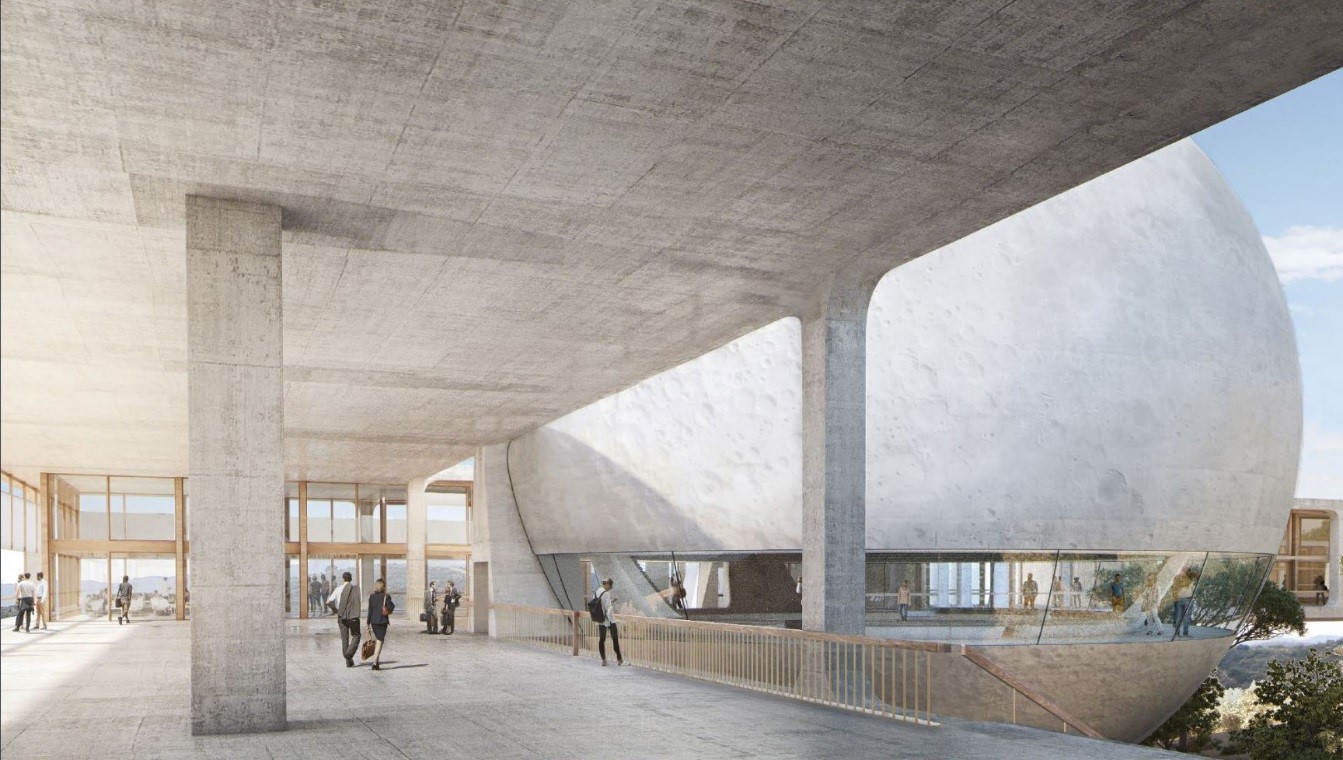 "Additional features will include a 96-foot water sphere, a 301-space subterranean parking garage and additional surface parking, a 24/7 fitness center, 20,000 square feet of outdoor covered courtyards and terraces with outdoor amplification, and 63,000 square feet of future development. There will be year-round daily staff of more than 120 employees with 45 additional staff for special events.
SIDEBAR or BOX: The Berggruen Institute property is located:
In a Very High Fire Hazard Severity Zone
On a Closed Landfill (a Recognized Environmental Condition)
Within a Landslide Hazard Zone
Within a Liquefaction Hazard Zone
Within a Seismic Zone
Adjacent to a Special Flood Risk Area
The Threat:
Up-zoning to allow commercial development in a low-density residential zone
Not consistent with the natural character of the surrounding area
Noise and light pollution
Impacts to residents, wildlife, and habitat
Impacts to recreational trails and open space
Major construction in landslide and liquefaction hazard zones
Major construction on a closed landfill/methane gas field
Intensification of traffic on an already congested Sepulveda Blvd. and surrounding streets
Increases helicopter traffic
Security risks due to the presence of high profile diplomats and world leaders
Increases wildfire risk in a very high fire hazard severity zone
Evacuation challenges during wildfire events and other emergencies
Sets a dangerous precedent for future projects in vulnerable fire-prone hillsides of the Santa Monica Mountains
Project History and Status
In 2014, Berggruen purchased the Castle & Cooke Mountaingate property and unveiled his vision for the Institute. After unsuccessful negotiations with Mountaingate representatives, he submitted his first application to the City for a project three times larger than the version he had presented in 2014. Most of the reconceived project was to be located in the middle of protected open space. Following the threat of litigation from the organizations that had previously saved this land, Berggruen withdrew his application. Berggruen then submitted a second application to the City, now claiming the Project was an Educational Institute, but he was forced to withdraw that application when the City determined the Project did not qualify as such.
Berggruen has now submitted his third application to the City requesting a General Plan Amendment to establish the Berggruen Institute Specific Plan, a Zone Change to allow unique zoning for the project and other deviations from code.
In November 2020, the City released the Project's Initial Study, launching the beginning of the environmental review process. A Scoping Hearing was held via Zoom on December 8, 2020, providing an overview of the Project. Hundreds of letters were submitted to the City in opposition. Read some of the comment letters here."
"For More Information
Setbacks and Losses
Mountaingate Sues Berggruen
MOSMA News and Updates"